Team Marine Parents Facebook Group
Inviting you to join this exclusive group!
---
Posted on 8/2/2022
The official Marine Parents Team Marine Parents group is exclusive to people who have joined the Team and their Fan Squad. We would love for you to join us! Share in the celebration of Fitness with a Purpose with like-minded folks who support Marines and our military. Family members and supporters of Marines are welcome to join us for FITNESS WITH PURPOSE!
Coach Shannon is there to provide training tips for running as members train for the Marine Corps Marathon 2022. But you don't have to be in training for a MARATHON! We have walkers, runners, joggers, and enthusiasts will all kinds of fitness goals. Team members cheer one another as we reach milestones, walk or run hundreds of miles, and raise money for the outreach programs of MarineParents.com.
If you think you might be interested in FITNESS WITH PURPOSE, click our website address to learn more and let's talk about it!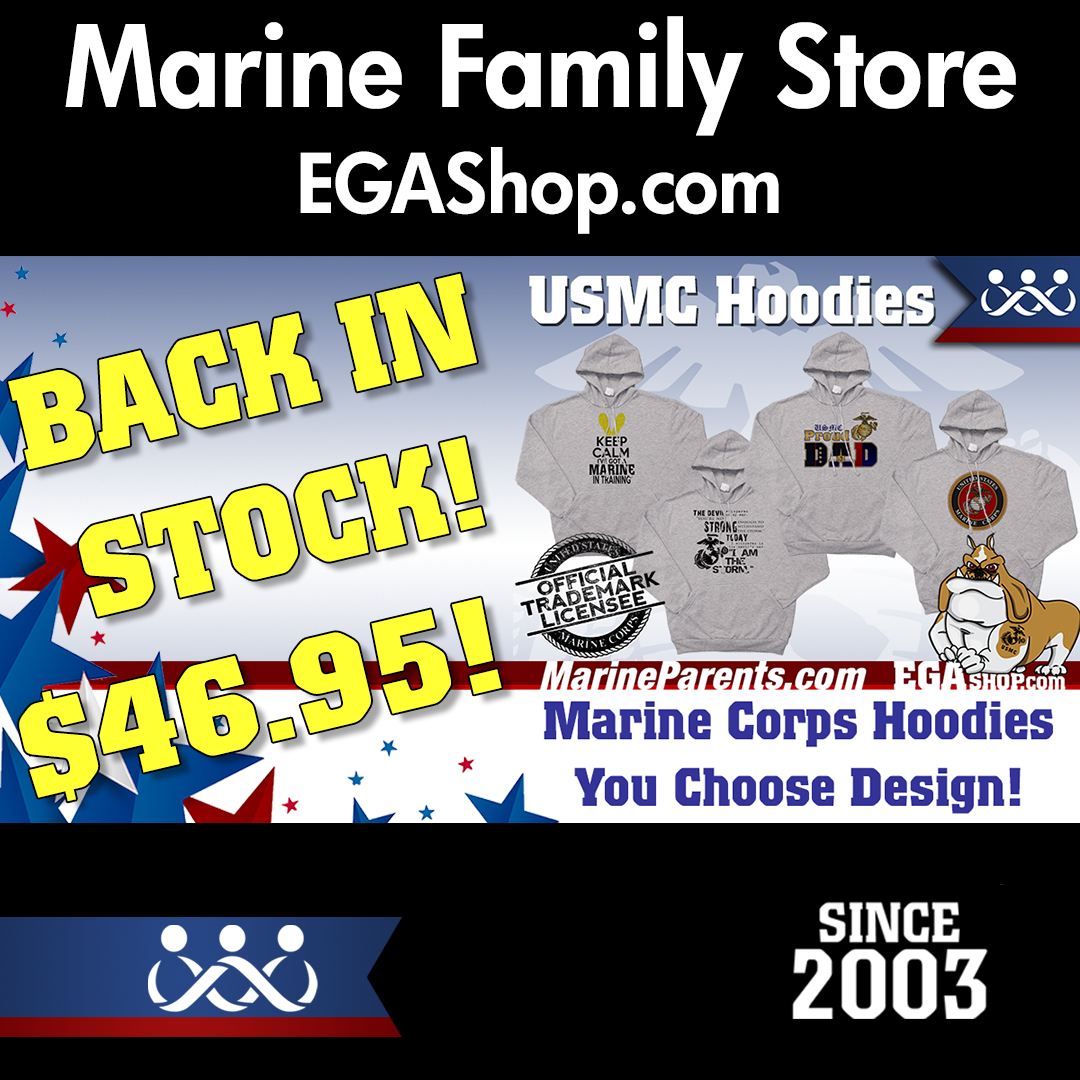 HOODIES BACK IN STOCK!
'Tis the season! Stay warm this winter with our Marine Corps Hoodies!