MPTA Helps Marine Mother, Christiana, Attend Graduation
Thank you Marine Parents Travel Assistance!
---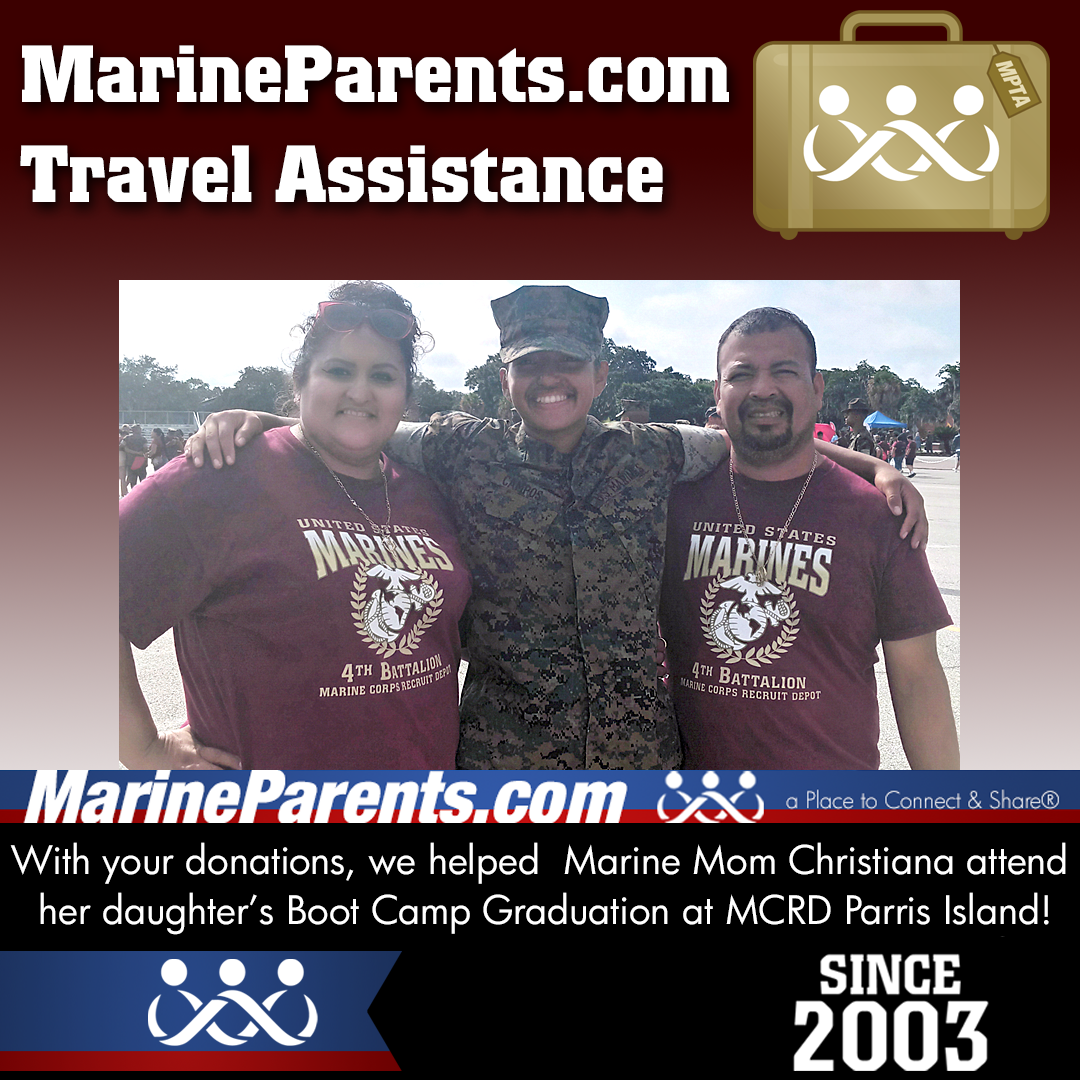 Posted on 7/29/2022
On Friday, July 22, 2022, Marine Parents Travel Assistance sent Christiana, Mother of a recruit, to Parris Island for her recruit's graduation from Papa Company to become a Marine.
We'd like to introduce to you our new Marine from Port Lavaca, Texas. On July 22, 2022, she graduated from USMC Boot Camp in Parris Island, SC. The fifth of seven children, she is an amazing role model for both her older and younger siblings. On behalf of our family, we would like to thank MarineParents for extending a helping hand. Your contribution helped our family with fuel to drive 18 hour from Texas to South Carolina. We would also like to thank you for gifting us our 4th Battalion T-Shirts. God Bless You and God Bless the USA!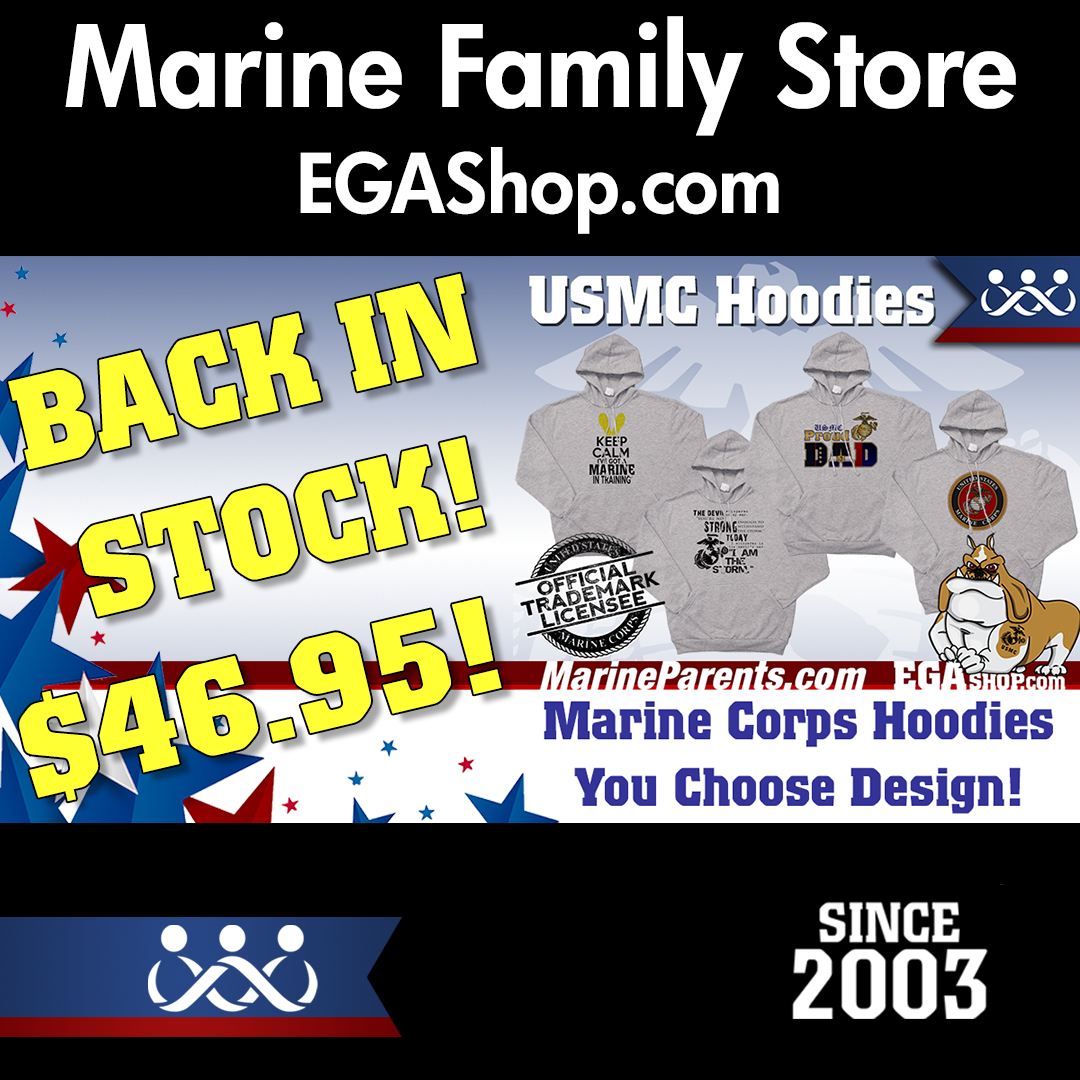 HOODIES BACK IN STOCK!
'Tis the season! Stay warm this winter with our Marine Corps Hoodies!