Welcome Navy and Marine Mom
Melissa Porter has joined Team Marine Parents!
---
Posted on 7/24/2022
I'm new and excited to be a part of an active community where the common goal is to raise funds for Marines. When I read about all the outreach programs designed to support Marines and their families, there wasn't any doubt this was my opportunity to contribute to the cause.
—Melissa Porter
Though I'm not a marathoner, I am athletic and value health and fitness. Exercising most of my life, I still enjoy biking and participating in a boot camp-style program for eight years now. I'll be participating in the MarineParents.com virtual runs to close out the year 2022.
My husband and I are proud of our oldest, who is in the Navy at San Diego, and our youngest, a current recruit at MCRD San Diego. My father, who is a Marine veteran, served in Vietnam as a corpsman and was a Purple Heart medal recipient. I believe that being a TMP member raising funds, will in some way help other Marines in all stages of the Corps.
As a member of TMP, participants set a goal to raise money for the outreach programs of MarineParents.com. Outreach includes information and services to family members of a recruit or Marine, shipping publications to Marine Corps recruiters about our programs and services, travel assistance for boot camp graduations, and providing resources to Marines reintegrating back into civilian life.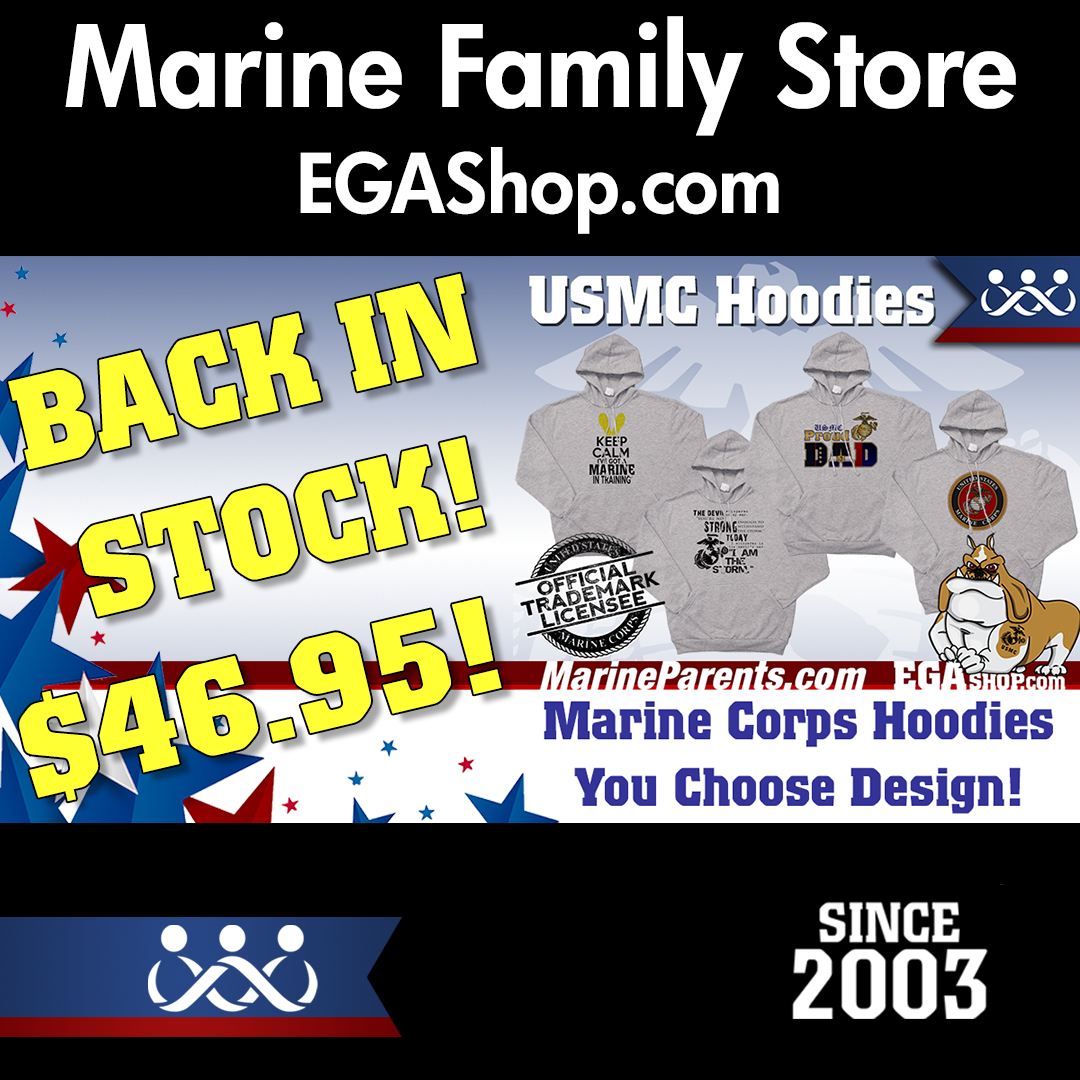 HOODIES BACK IN STOCK!
'Tis the season! Stay warm this winter with our Marine Corps Hoodies!