A Marine Mom with a Mission to Help
Welcome to Team Marine Parents, Ammie
---
Posted on 7/12/2022
Ammie has a mission, to help others, to help herself, and to make a difference by being part of a team that has a purpose!
Joining TMP means a lot to me. I am getting in shape and I do this not just for myself but also for the loved ones around me. I could not do this alone and the support I am already receiving from the founder of Marine Parents, Tracy Della Vecchia and other Marine Parent volunteers have been amazing. I am raising money for the organization so others can be blessed, guided, loved, and supported for years to come.
I am so excited to join TMP this year. When my son left for boot camp in June of 2019 I knew it was going to be a hard time for us as loved ones but what I did not know was the support, guidance, and love that would be shown by the volunteers of Marines Parents. What a blessing it was to be given the information from my Marines recruiter back then. I quickly learned that I was not alone in this journey and have made lifelong friends that are family to me with other loved ones and also the volunteers.
I am a volunteer for Marine Parents and I love that I get to give back to those who were like me; from just beginning the crazy emotional rollercoaster called boot camp to School of Infantry to MOS school and beyond. God has truly blessed me with this organization and I am proud to be a small part of it.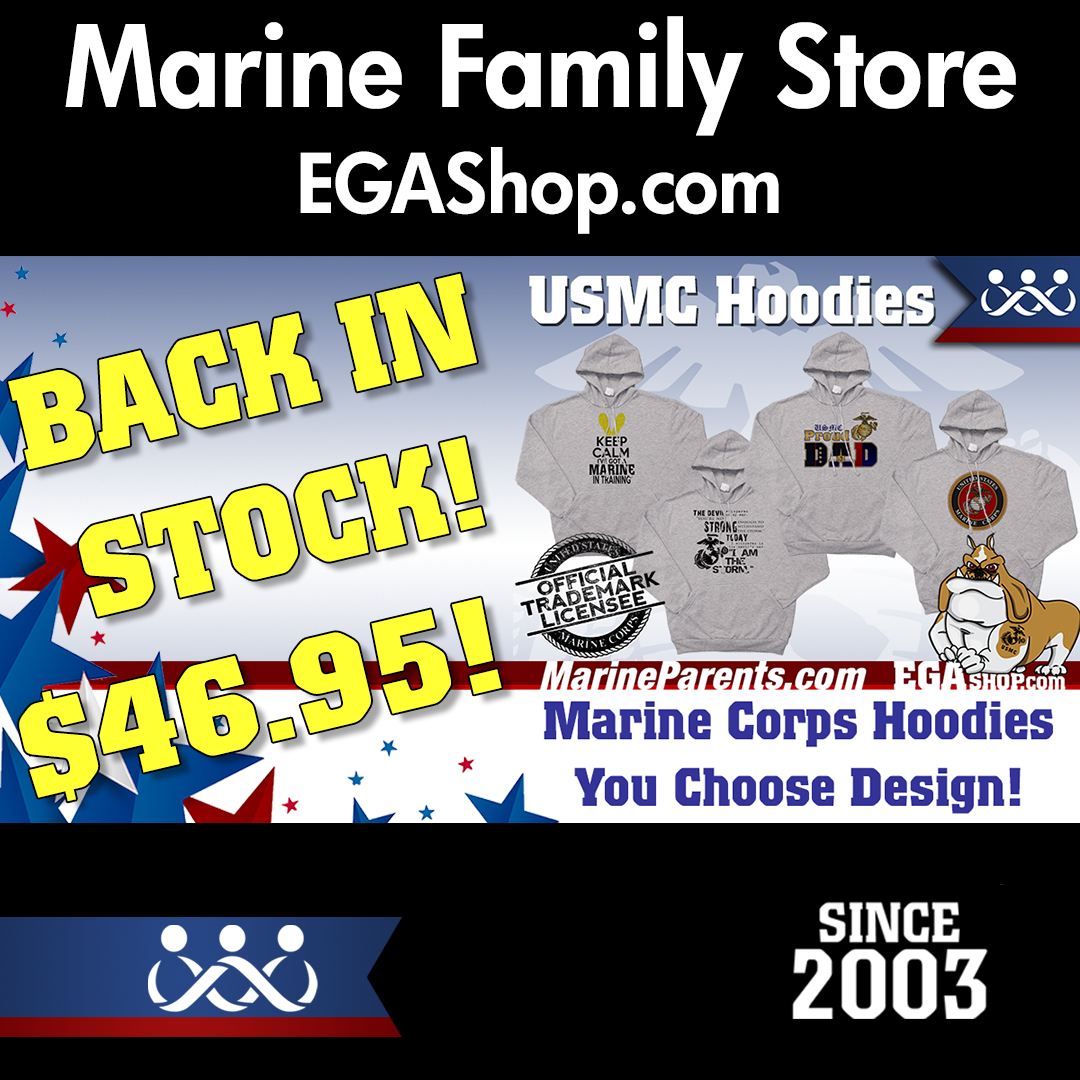 HOODIES BACK IN STOCK!
'Tis the season! Stay warm this winter with our Marine Corps Hoodies!