Give A Big Round Of Applause To Maggie!
Thank you for participating in our virtual event! Ooh-Rah!
---
Posted on 7/11/2022
I'm the VERY proud mom of Sgt. Ryker Johnson! I walked in honor of my cousin Richard, who suffered greatly from PTSD after serving as a rescue helicopter pilot in Vietnam. Not only was I accompanied by my regular walking buddy, Kirby, but also my son, Taylor, and his pup, George!
...Maggie Johnson
Congratulations Maggie! Thank you for participating in our June PTSD Awareness Virtual Run! Semper Fi!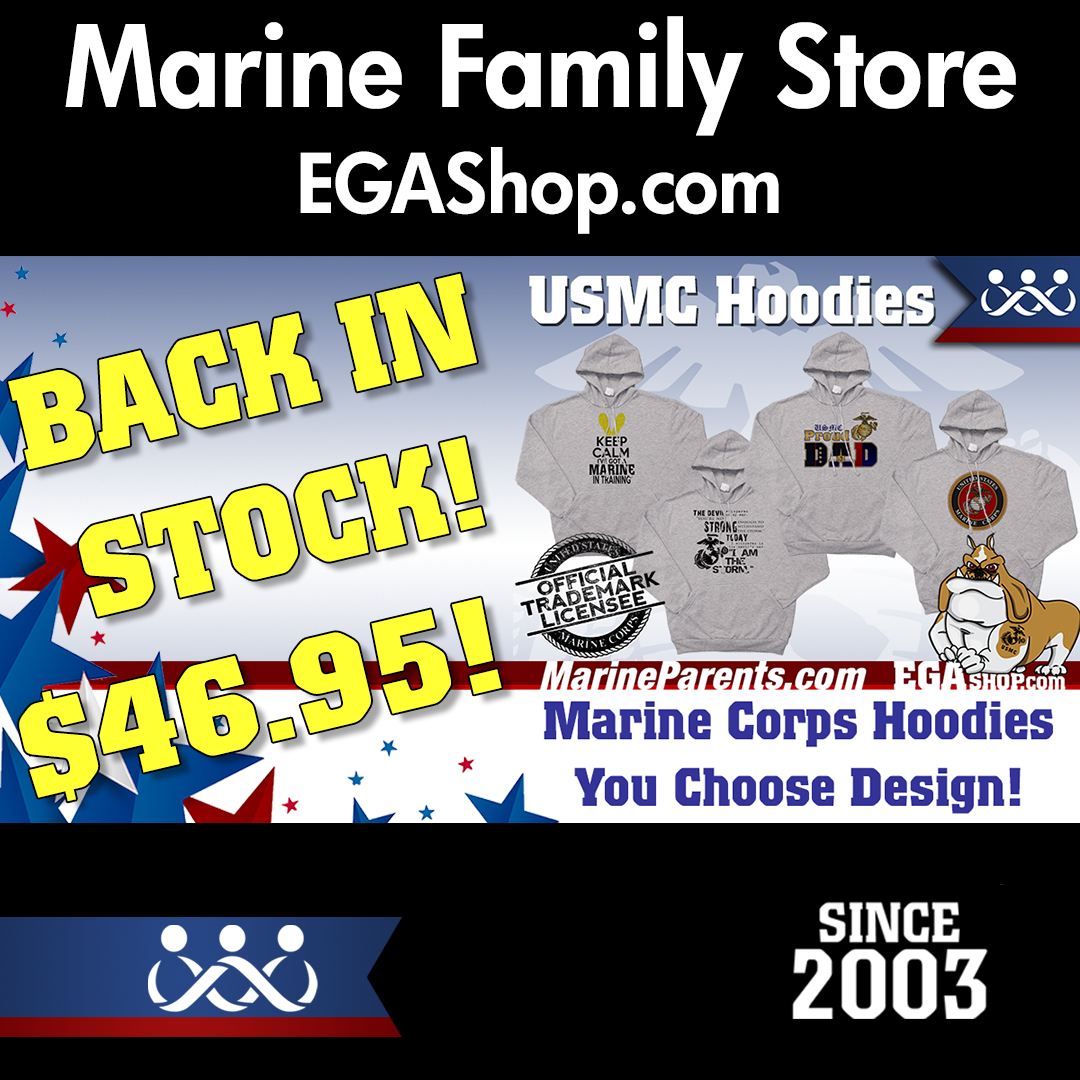 HOODIES BACK IN STOCK!
'Tis the season! Stay warm this winter with our Marine Corps Hoodies!