MarineParents.com Learning Center
Come learn about the Marine Corps with us!
---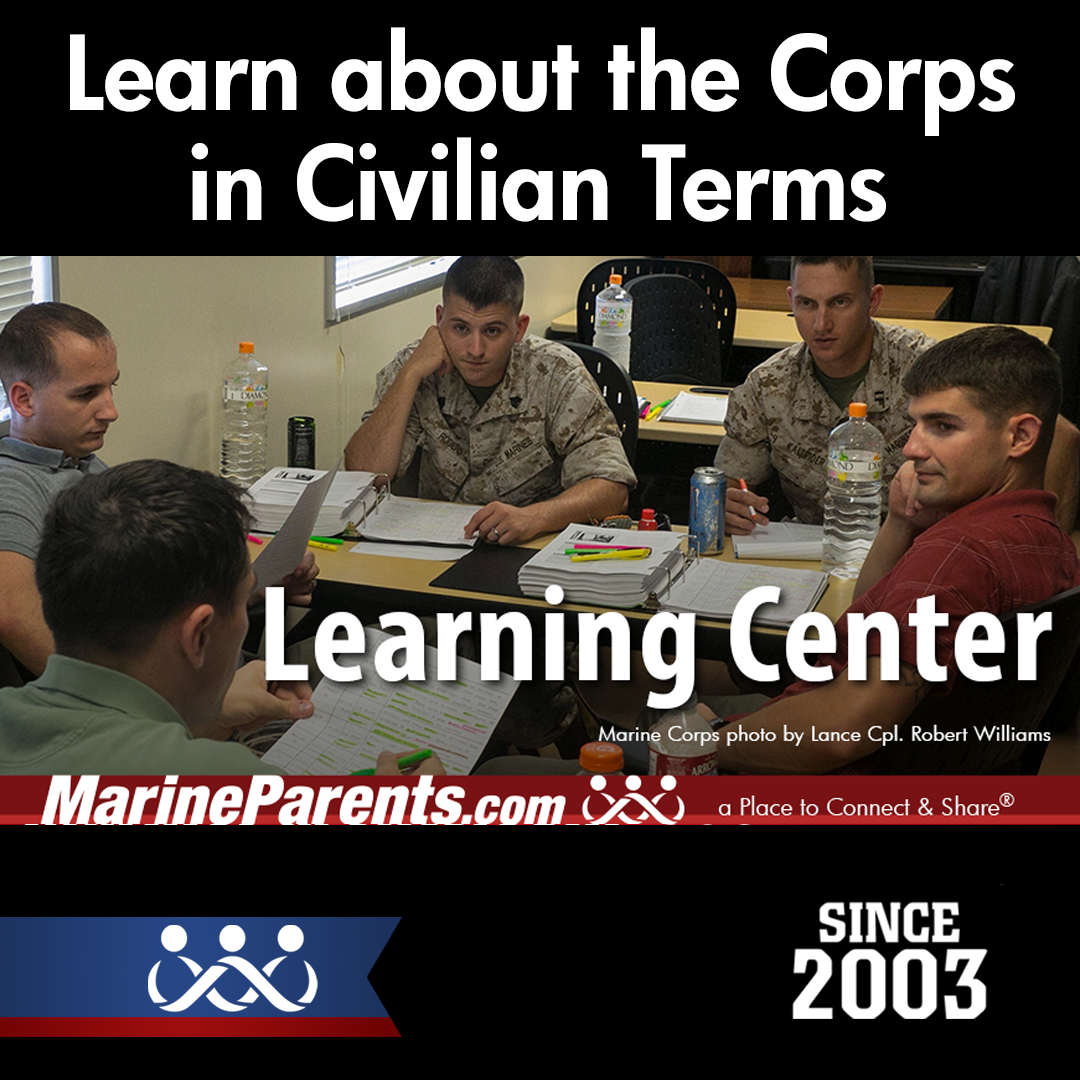 Posted on 8/10/2022
MarineParents.com, Inc.™ began as a complement to information available on the official United States Marine Corps website. We provide accurate, well-researched information about all phases of your Marine's career in the Corps, including boot camp, school of infantry, MOS school, duty stations, deployment, and homecomings.
This page is the new "Learning Center", where family and friends can test their Marine Corps and DoD knowledge. We will include links to approved Marine Corps and DoD quizzes, tests, etc. We also hope to develop our own quiz to be included here as well.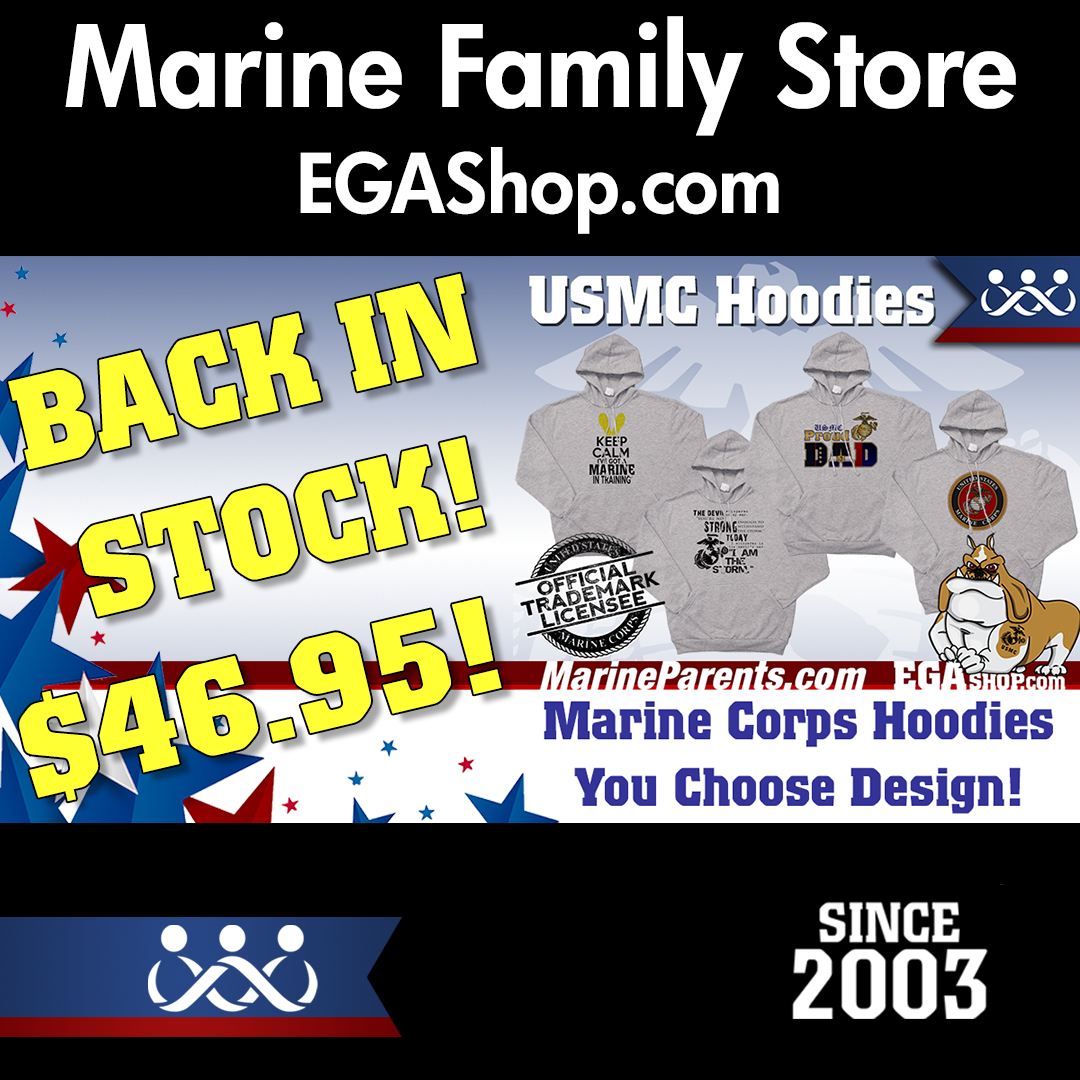 HOODIES BACK IN STOCK!
'Tis the season! Stay warm this winter with our Marine Corps Hoodies!