MPTA Helps Marine Mother, Gabriela, Attend Graduation
Thank you Marine Parents Travel Assistance!
---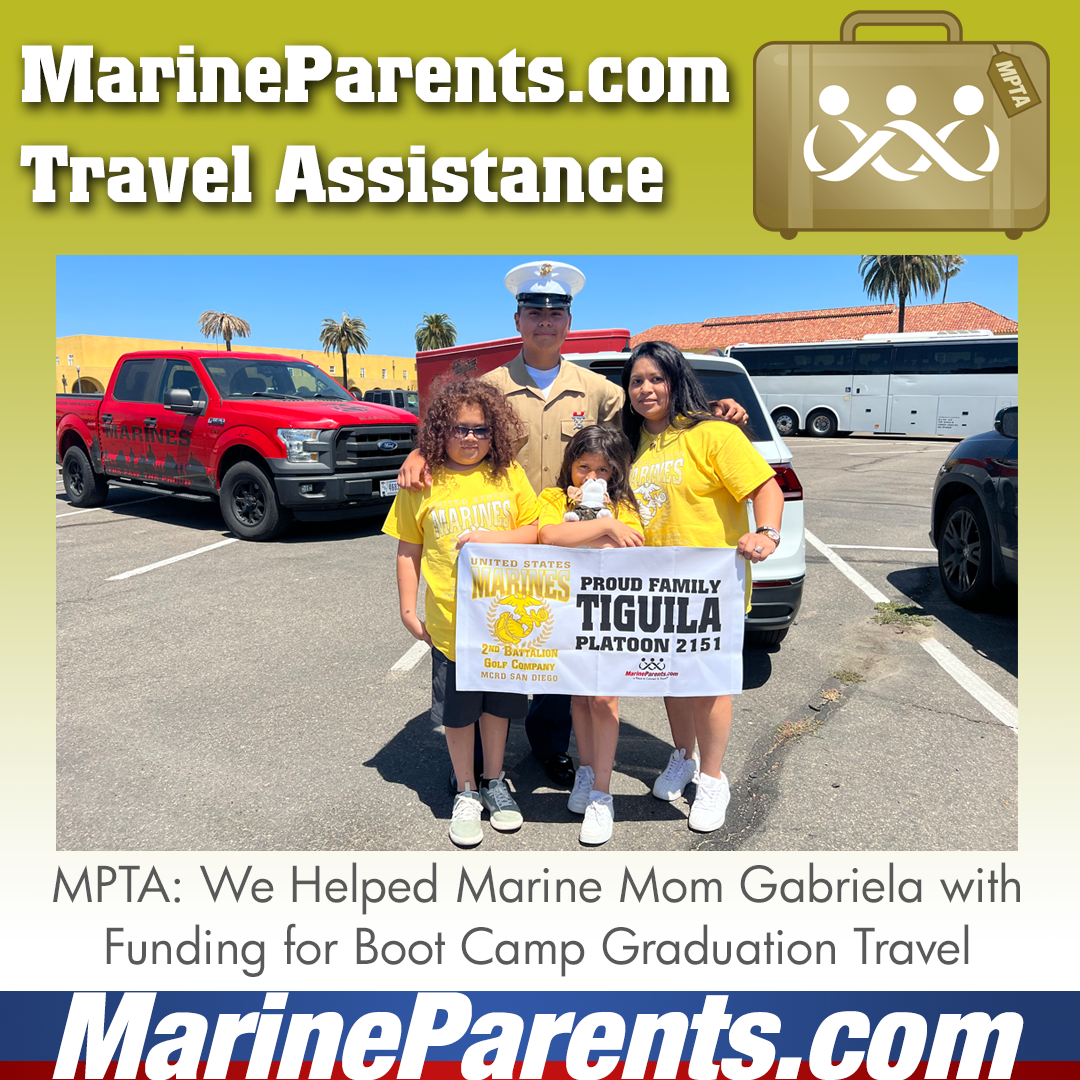 Posted on 5/28/2022
On Friday, May 13, 2022 Marine Parents Travel Assistance sent Gabriela, Mother of a recruit, to San Diego for the recruit's graduation from Golf Company to become a Marine.
Thank you Marineparents.com for all the support through my son's Boot Camp and graduation journey. You guys made it possible to be able to be there for the first hug, smile, and hello for my family and our Marine. The process of boot camp was very new to me but you guys were fundamental to me being able to support my son from afar by providing us with resources and information. Thank you for allowing us to attend the graduation. You have created an unforgettable experience with my family along with our new Marine.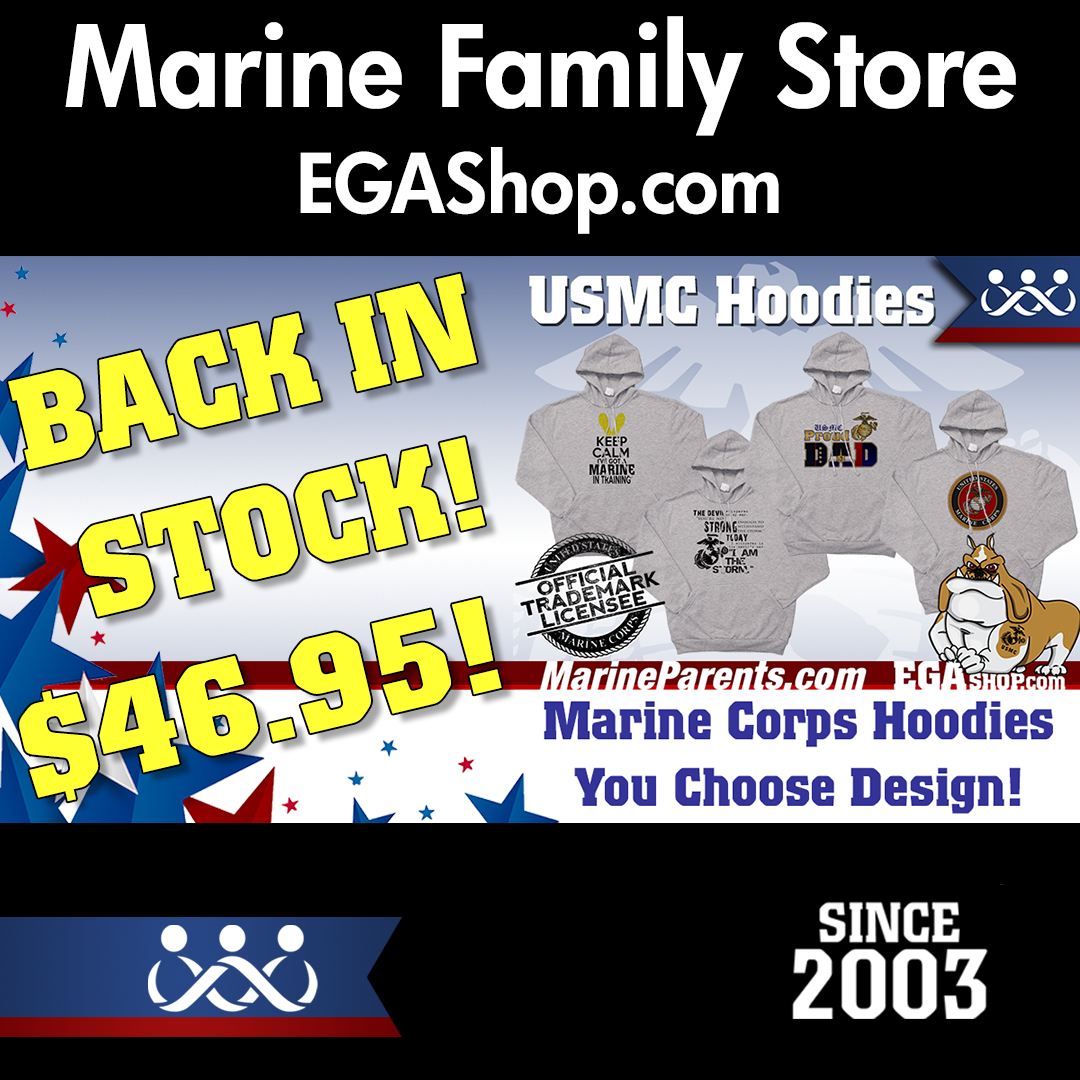 HOODIES BACK IN STOCK!
'Tis the season! Stay warm this winter with our Marine Corps Hoodies!