Welcome This Marine MoM To The Team!
Melissa is here for her first year with TMP! OOH-RAH!
---
Posted on 5/21/2022
Let's put our hands together and give a big Ooh Rah to Melissa for joining the team!
I am so happy to be joining TMP for 2022. First of all, I am not a runner. I have never enjoyed running although I have always been active and made physical health and wellness a priority. I guess I should rephrase that, I am new to running and finding my sanity one step at a time!
....Melissa Pelletier
FROM MELISSA: I have committed to running in my son's honor, he inspires me to be a better human every day. I have also committed to running to cope with stress and improve my health so I can show up and be the best version of myself every day. More importantly, I run to raise money and awareness for the outreach programs of MarineParents.com. Since its founding in 2003, MarineParents.com has invested over $1 million in support by sending care packages to deployed troops, providing support, resources, and programs for wounded Marines, and support for the families who are also part of the Marine Corps family during our Marine's career.
Let's get Melissa started on her fundraising goal! Can you donate $10 to her goal today?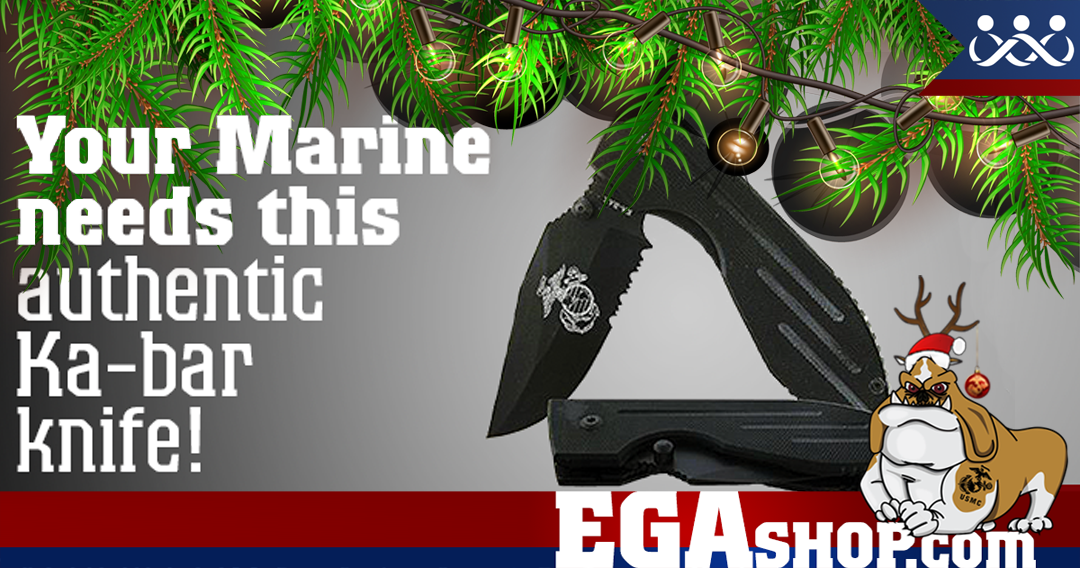 Ka-Bar Knife for Every Marine!
The perfect gift for any Marine! This authentic Ka-Bar knife has the EGA engraved on the blade.