Let's Help Nickie Reach Her $500 Goal!
Nickie has set a goal of $500 for 2022!
---
Posted on 4/19/2022
I am a Proud Marine MoM, with my son earning his EGA in December of 2019. Even when he was at Parris Island, I was walking in 5ks on the weekend in honor of him. My son, along with all of his Marine Corps brothers and sisters serve as my source of inspiration. It was my way of staying connected with him, even though he didn't know it. My father was also a Marine and has served as my son's inspiration since joining the Marine Corps.
My goal this year is to run in all of the Armed Forces running events, either live or virtually, in addition to the events for TMP listed in my profile. I'm already registered for the Coast Guard Marathon (5k), Air Force Marathon (10k) and am awaiting registration for the Army 10 miler, Run Space Force 10 miler, the Navy 10 miler, and of course the Marine Corps Marathon 10k. Plus, I'll be running in a lot of local events here as well. I'm really looking forward to more live events this year.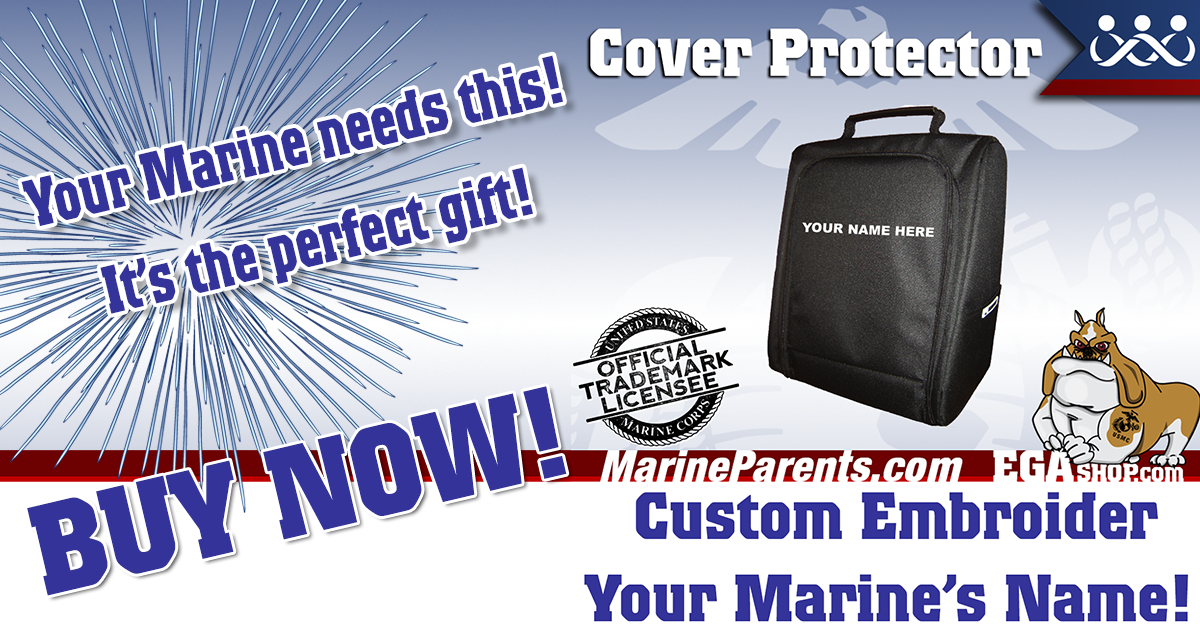 COVER PROTECTOR
We will sell out! Get yours now and customize by embroidering your Marine's name! It's a perfect gift for Marines during any season of their career.