MPTA Helps Marine Father, Heath, Attend Graduation
Thank you Marine Parents Travel Assistance!
---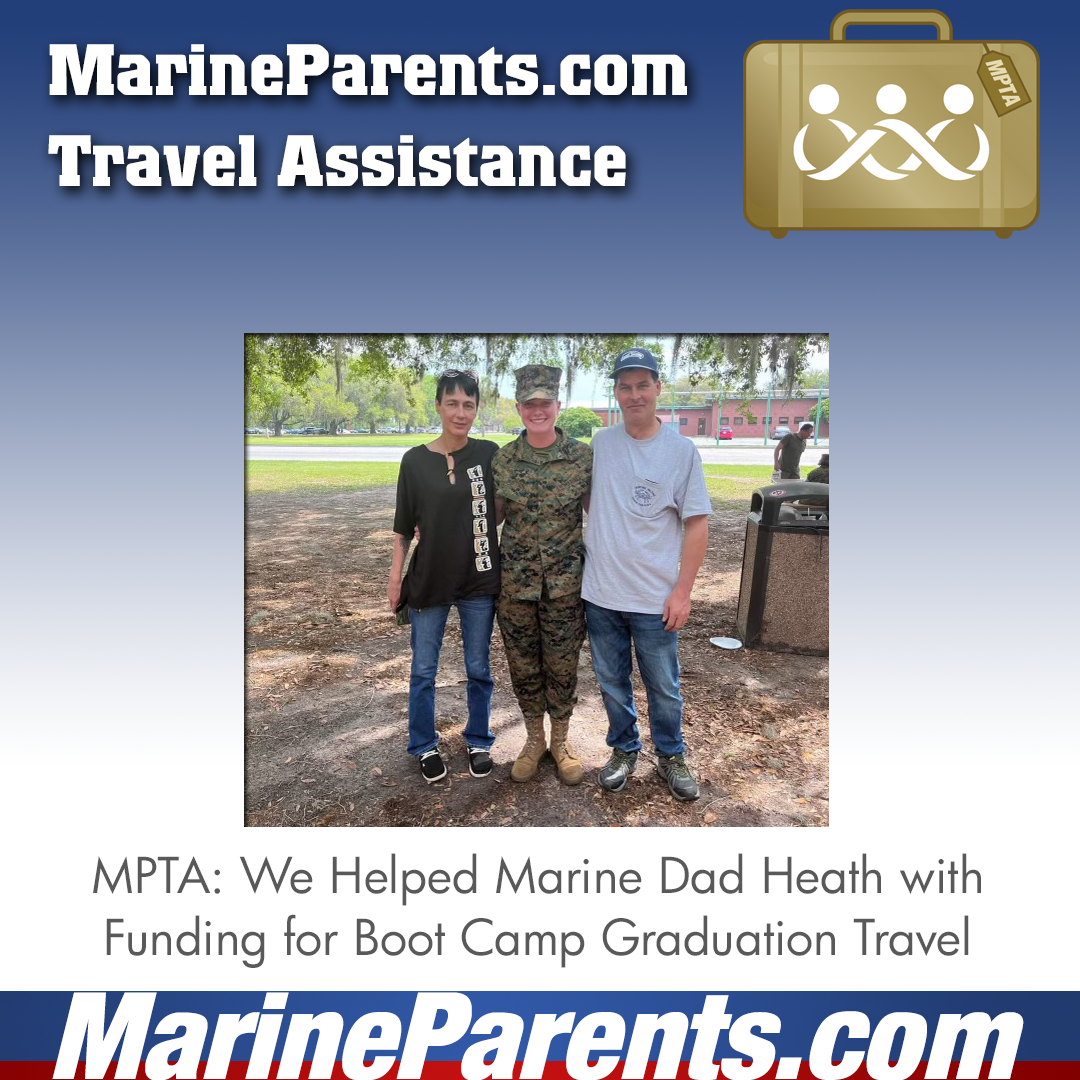 Posted on 4/14/2022
On Friday, April 8, 2022, Marine Parents Travel Assistance sent Heath, Father of a recruit, to Parris Island for the recruit's graduation from Lima Company to become a Marine.
We are so very grateful for MarineParents. You made it possible for us to travel to our daughter's graduation. May God Bless you and your assistance program.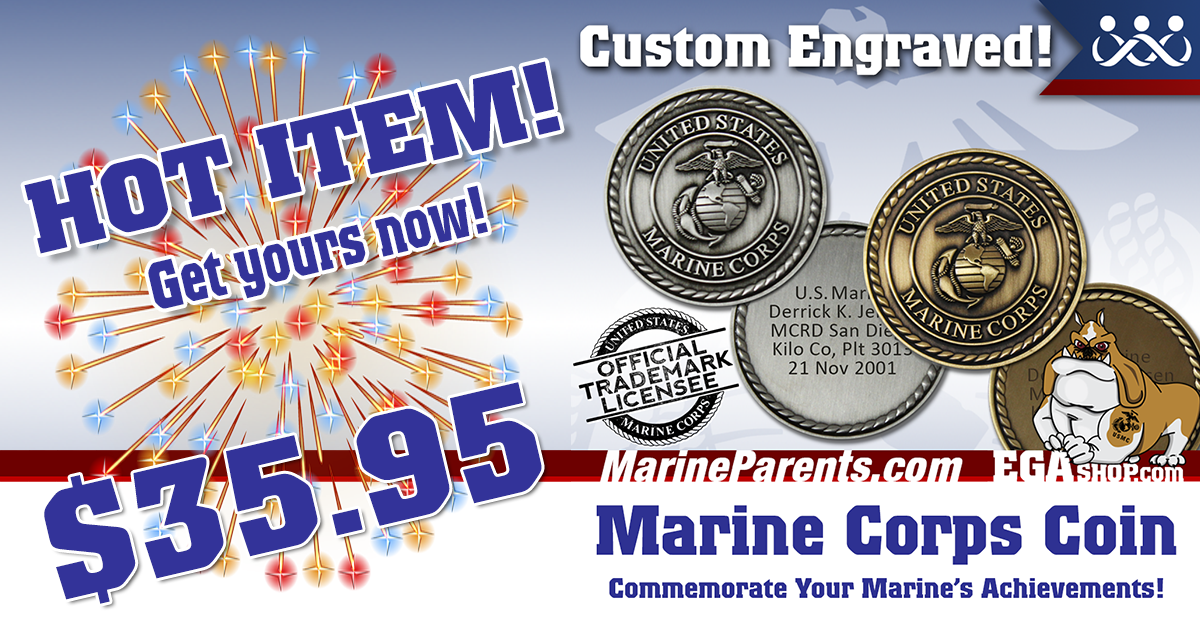 CUSTOM ENGRAVED COIN
Commemorate the achievement and add to your Marine's collection today!