Ethan's First Track Meet!
Congratulations Ethan on medaling in your first track meet!
---
Posted on 4/1/2022
I'm Ethan, and I started running from the moment I could walk. My mom used to run behind me at 10-months old, holding the hood of my jacket to catch me if I fell.
My Great Aunt was one of the first members of Team Marine Parents in 2004 before I was born. She ran three Marine Marathons to honor my Uncle Derrick, a Marine who deployed three times to combat. My mom, Lauren, works at MarineParents. She joined Team Marine Parents and asked if I would do some runs and walks with her.
My first long-distance was the Marine Corps Devil Dog Double at 18.1 miles last year. I've since done lots of virtual runs and long distances with my mom. We now go as a group with my mom, aunt, cousin, and grandma (the founder of MarineParents.com). We will do the Devil Dog again this year, the half marathon for Dale Larson, and the Marine Corps Marathon in October.
It was a natural choice for me to go out for track with my school the first year I was allowed. I made the track team as 1 of 15 7th graders out of 40 who tried out. My first track meet was a medal meet. I placed 3rd in the 1600 meter with a time of 6:03 and 3rd in the 800 meter with a time of 2:38. I have room to grow and learn, but I can't wait to see where my feet will take me!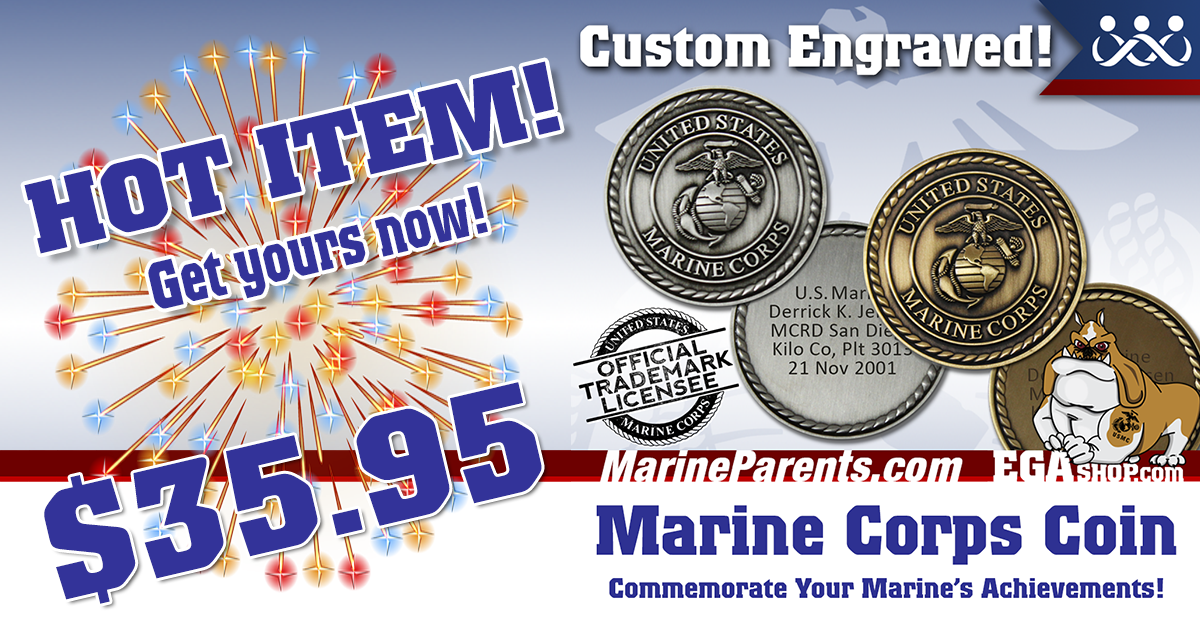 CUSTOM ENGRAVED COIN
Commemorate the achievement and add to your Marine's collection today!