Let's Welcome Stephanie Carter to the Team!
Stephanie is here for her first year with TMP!
---
Posted on 3/26/2022
Stephanie is joining us from Colorado! She is a geologist that manages mining operations on federal minerals in eastern Colorado. She is a mom of 3 boys and her Marine graduated from MCRD and is currently in the ITB.
I have run many 5Ks, a 13K, and even ran with my mom, aunt, and cousin in the Kentucky Derby relay marathon. I love running. It is my me time and helps me both mentally and physically. I still play volleyball, do HIIT workouts, hunt, and just recently started taking Krav Maga classes. But running is my quiet!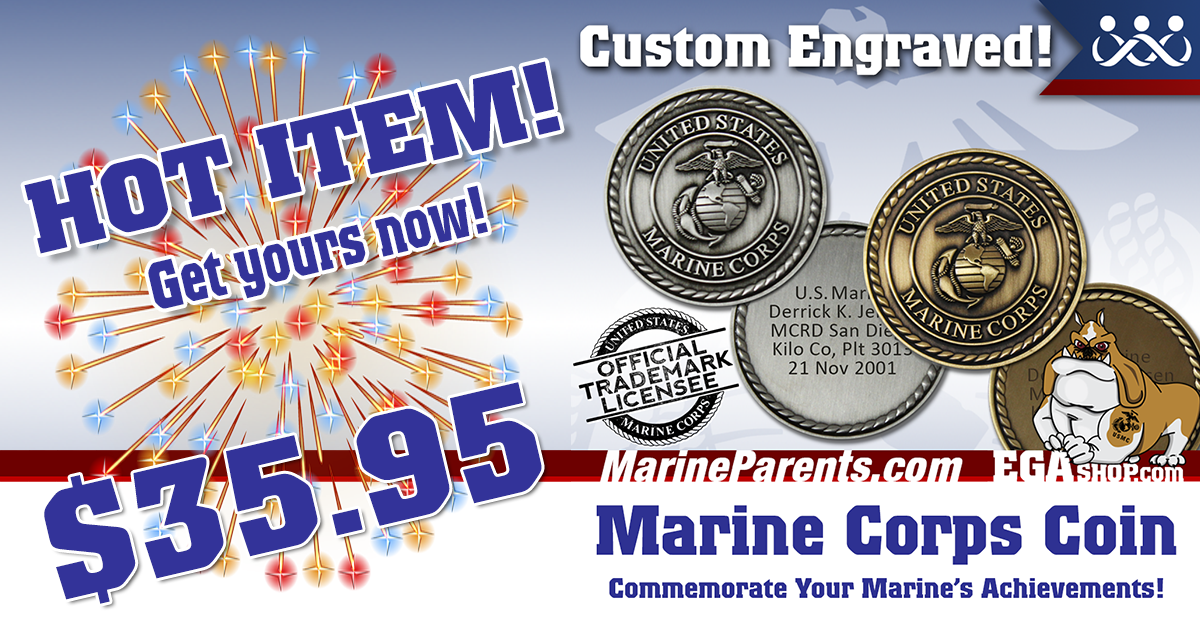 CUSTOM ENGRAVED COIN
Commemorate the achievement and add to your Marine's collection today!