Thank You for Choosing MarineParents.com on Amazon Smile!
Shop Amazon Smile and Choose MarineParents.com as your charity.
---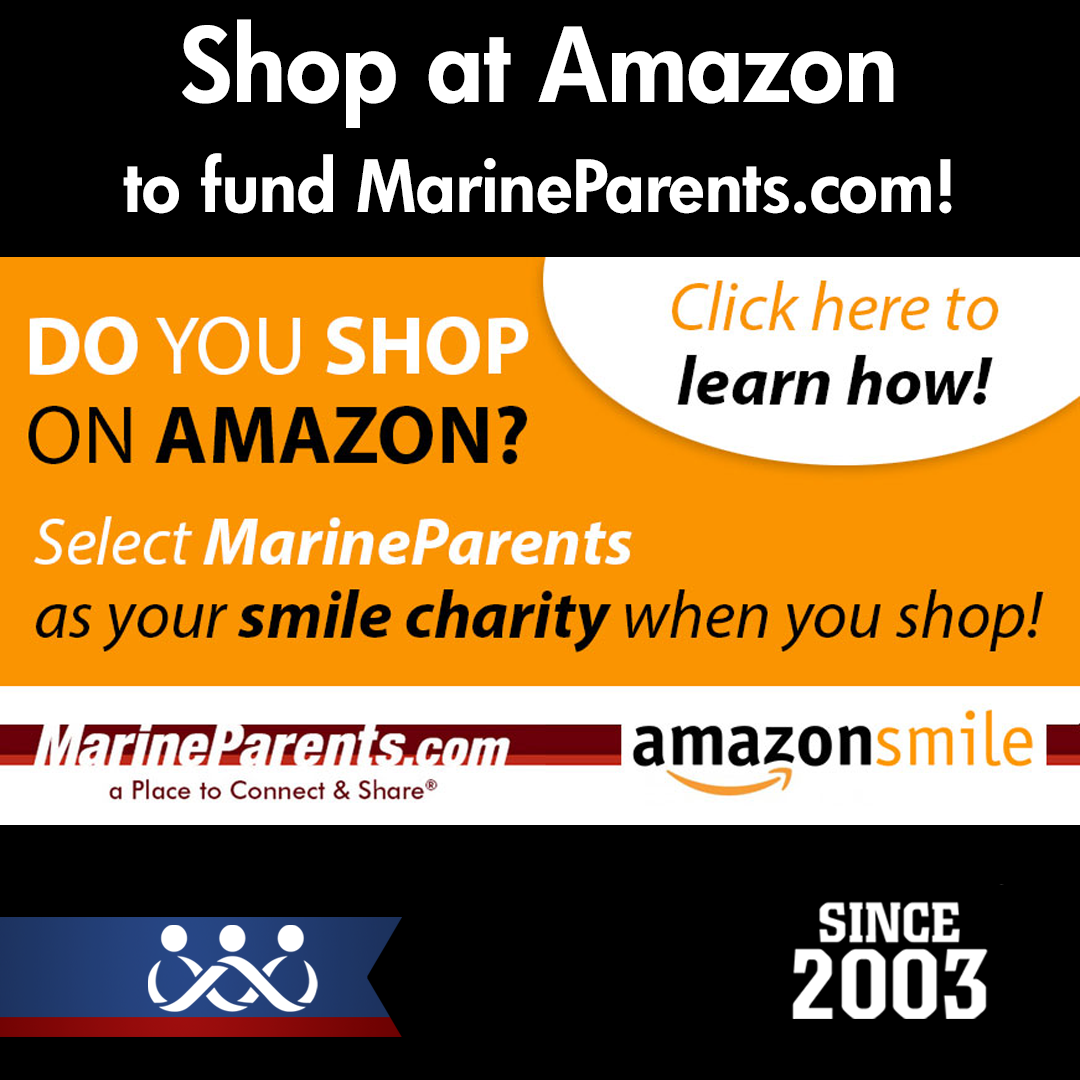 Posted on 11/21/2022
When you're shoppong this holiday season, if you use Amazon, we hope you'll choose Marine Parents as your charity partner! Thank you to everyone who chooses Marine Parents as their Amazon Smile Charity Partner! 2nd Quarter Update from Amazon 10/27/2022: Purchases on AmazonSmile with MarineParents.com selected as the charity partner resulted in $1,488.44 between April 1st - June 30th, 2022.
Want to help out? Shop through Amazon Smile and choose MarineParents.com as your charitable organization. There is no cost to you.
On your first visit to AmazonSmile, you need to select a charitable organization to receive donations from eligible purchases before you begin shopping. We will remember your selection, and then every eligible purchase you make on AmazonSmile will result in a donation.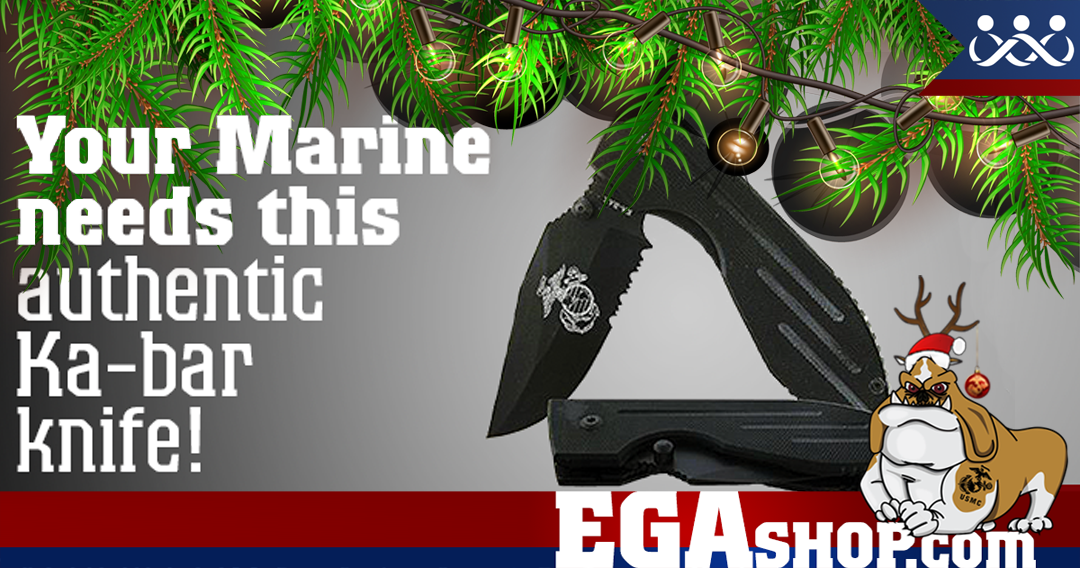 Ka-Bar Knife for Every Marine!
The perfect gift for any Marine! This authentic Ka-Bar knife has the EGA engraved on the blade.