Have You Registered Yet?
Get signed up and let's run with a purpose!
---
Posted on 3/25/2022
TMP Virtual Runs are physical activity events completed by participants in their own communities during a specific time frame each month. Participants choose the type and length of activity they wish to complete for each "run". Physical activity may be a run or walk, biking, swimming, using a stationary bike or other exercise equipment, or any other physical activity. Participants choose the distance for the event, whether 5k, 10k, 2 miles, 1/2 Marathon, or even a Marathon!
For each Virtual Run, TMP will provide a social media profile image you can use to show that you are running in a MarineParents.com virtual event. We also include a social media profile image for members of our TMP Fan Squad to support our virtual participants. Images can be found on the Information tab for each event.
All proceeds support the outreach programs of MarineParents.com. Discounts for multiple events or participants are not available.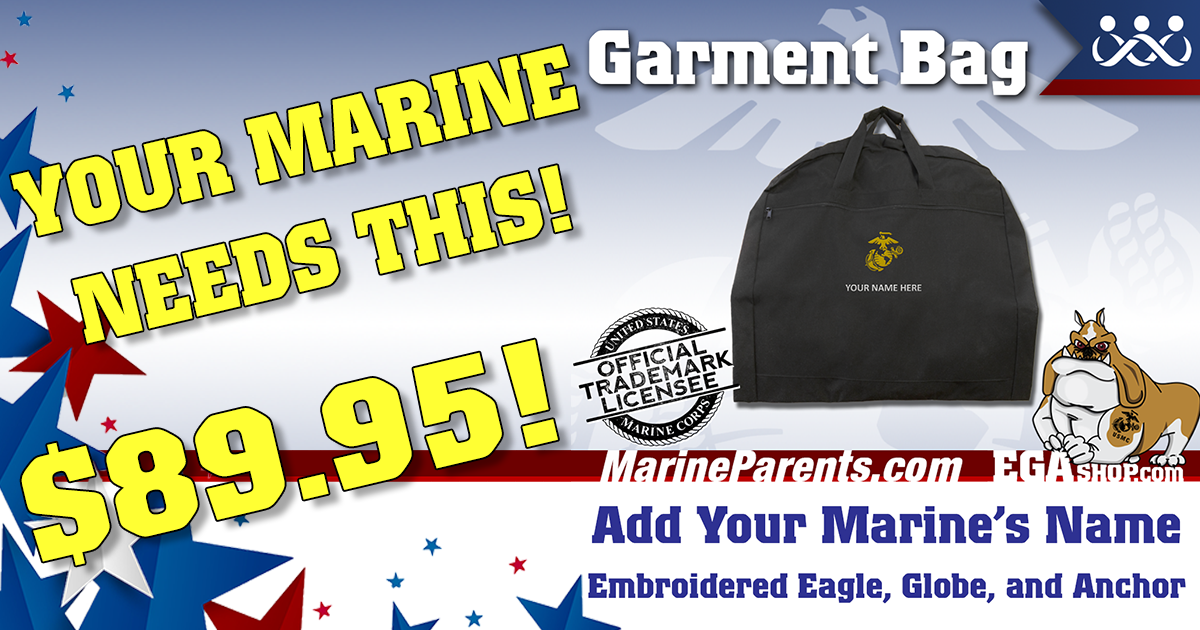 DRESS BLUE GARMENT BAG
Help keep your Marine's uniform in perfect condition with this garment bag! Buy now! It's a perfect gift for Marines during any season of their career.