Want to Support a TMP Runner?
Get on Board With Team Marine Parents Fan Squad!
---
Posted on 3/24/2022
Wait, what is that I hear?? Is that the Fan Squad?! LET'S GO TMP, LET'S GO!
Having a support team as a runner is motivating. When your friends and family are wearing their Fan Squad gear and cheering you on from the sidelines, you feel unstoppable!
Check out all the Fan Squad gear in The EGA Shop! Wear it proud and show your support!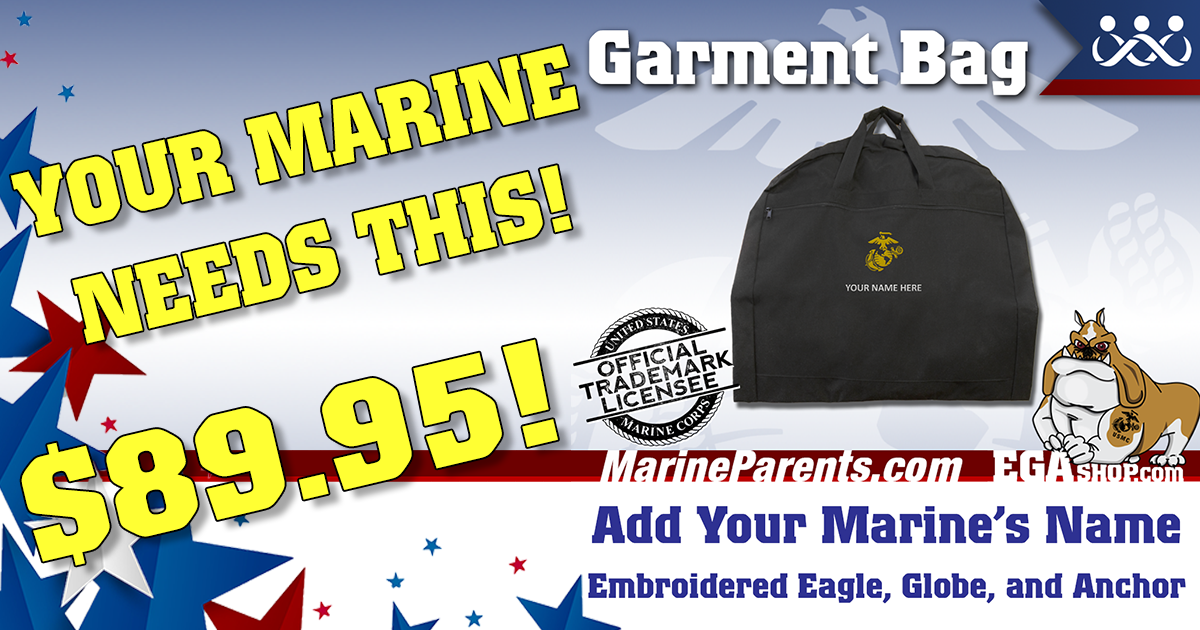 DRESS BLUE GARMENT BAG
Help keep your Marine's uniform in perfect condition with this garment bag! Buy now! It's a perfect gift for Marines during any season of their career.