Uniforms of the Marine Corps
Learn about YOUR Marine's Uniforms: 3 Different Types
---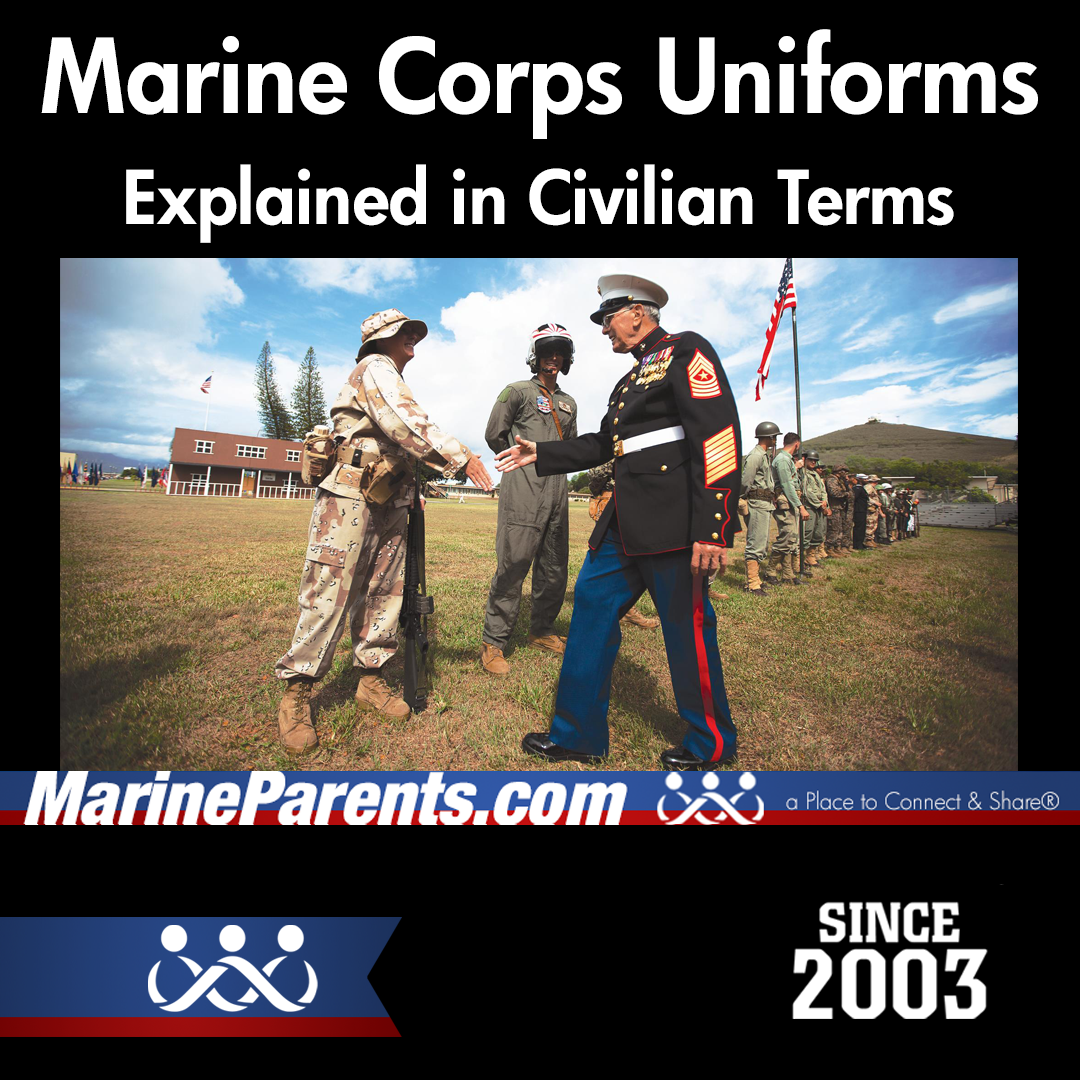 Posted on 10/4/2022
This page of our website includes a chart to better understand the uniforms your Marine is wearing. This is a terrific reference as well as a learning tool.
You can also learn about the differences between uniforms in other branches of the service.
Image info: Retired Sgt. Maj. James Snyder, an 82-year-old veteran of the Korean War and Vietnam, who served for 28 years, and a native of Dayton, Ohio, shakes hands with Marines dressed in uniforms from periods throughout Marine Corps history during the 2013 Marine Corps Base Hawaii birthday pageant at Dewey Square, Nov. 8, 2013. Each costume is a replica of a uniform worn during different historical eras, from the Revolutionary War high collar, or "Leatherneck," to the current camouflage utilities. Each uniform highlights the evolution of the Marine Corps from past to present, while also showing Marines still carry the same values and traditions today as when the Corps was established in 1775.
—U.S. Marine Corps photo by Lance Cpl. Matthew Bragg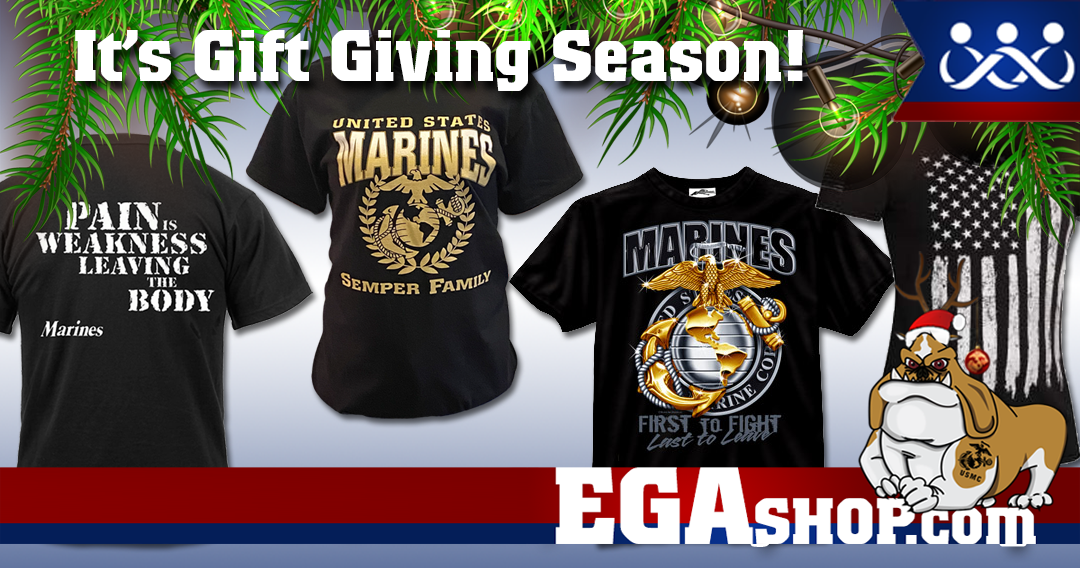 Marine Corps T-shirts Ready to Ship TODAY!
These are not customized. Order today and we'll ship the next business day! Great Christmas Gifts for the Marine enthusiast in your life!